Inter-row post 44x31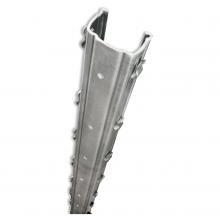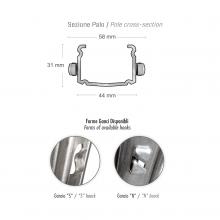 Inter-row post for vineyards
The 44 x 31 Inter-row post for vineyards is a sturdy pole, thanks to the ribs that guarantee stability and resistance to the torso-bending of mechanical harvesting machines. The post is provided with a series of hooks made outside the supporting section.
Used materials:
DX51D and S250GD steel with pre-galvanized Z275 or magnelis ZM310 coating
DD11 and S235JR steel hot dip galvanized
S300J0W steel with improved corrosion resistance type CorTen
Standard lengths
from 1,50 mt. to 2,70 mt.
Depth
from 1,25 mm - 1,50 mm - 1,80 mm
Available Hole Shapes
Available with "S" hook or "N" hook