Anchors - Disk anchors for vineyards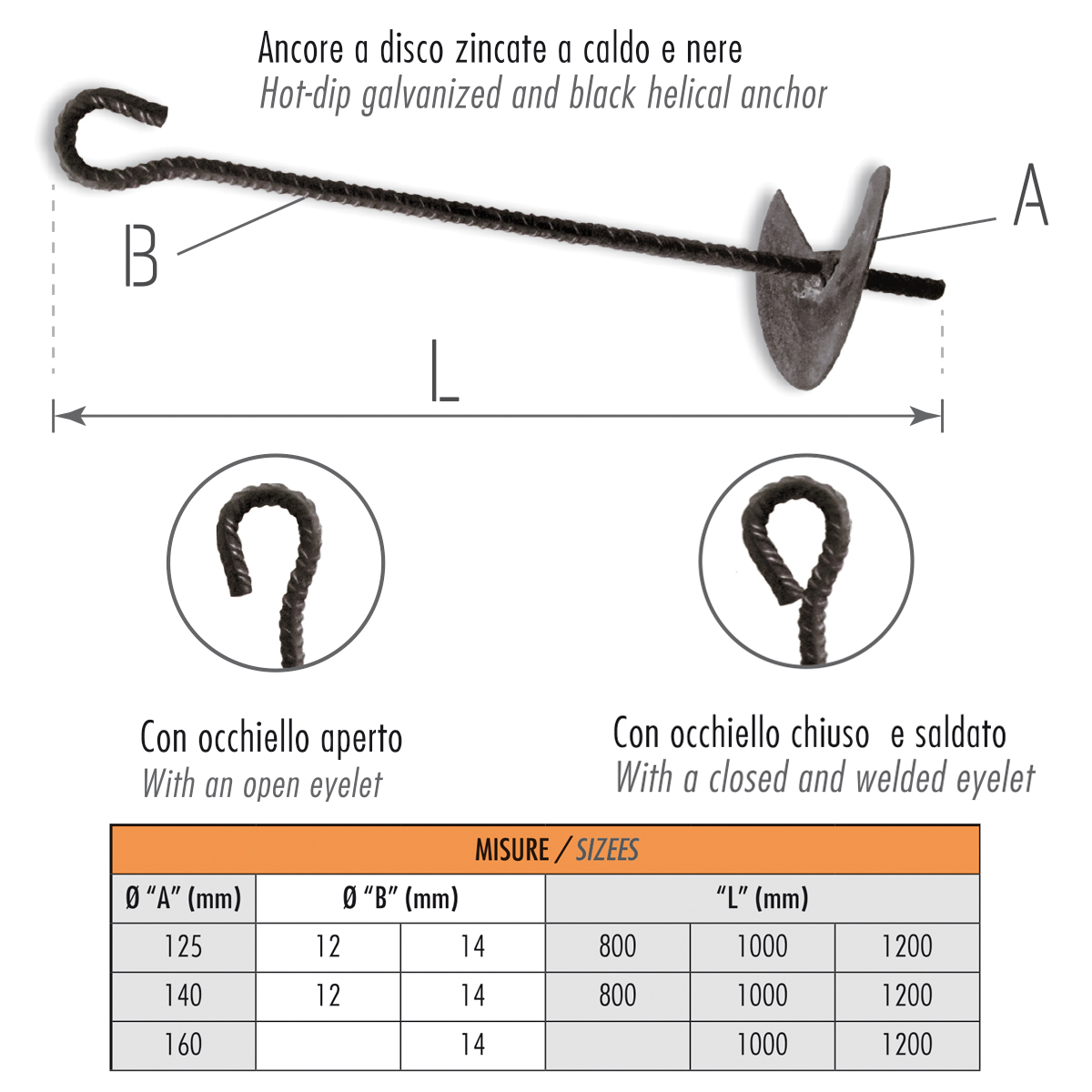 Disk anchors for vineyards.
The hot-dip galvanized and black vineyard anchors consist of an element fixed in the ground and one or more connecting wires that ensure stability and durability to the system.
It is the simplest, most versatile and economical anchoring system, particularly suitable for soils without skeleton. Burying takes place by rotation of the anchor around the axis of the rod, so that the helicopter part can screw into the ground and deepen up to the desired altitude.
It has an excellent seal and allows immediate tensioning of the system.